Game-Changing New Technologies Include Vehicle-to-grid (V2G) and Smart Electric Vehicle (EV) Charging
The many benefits of Vehicle-to-Grid (V2G) and smart charging for electric vehicles (EVs) can include preventing blackouts, and improving electric grid stability during periods of peak demand.
Along with the rise of electric vehicles (EVs) during the global electric vehicle revolution, several important and innovative technologies have arisen as a part of this sea change in electric mobility. One of them is Vehicle-to-grid (V2G). V2G is one component of Vehicle to Everything (V2X), a bidirectional flow of power between a vehicle and another energy load.
Vehicle-to-grid (V2G) is the transmission of power from an electric vehicle (EV) to the electric grid. Smart EV charging can include adjusting the timing and amount of charge that an electric vehicle pulls from the grid while it is charging. V2G and smart charging benefits everyone involved, including the community, the power utility, and the EV owner. Because of all this, I believe V2G and smart charging offer tremendous benefits to everyone.
In September 2022, California experienced a record heat wave, which had the potential of causing a power outage. The effects of climate change have been undeniable for some time now, and public awareness is at an all-time high. Temperatures are now noticeably higher, causing distressing problems such as drought and wildfires. Power outages are an important concern for people around the world.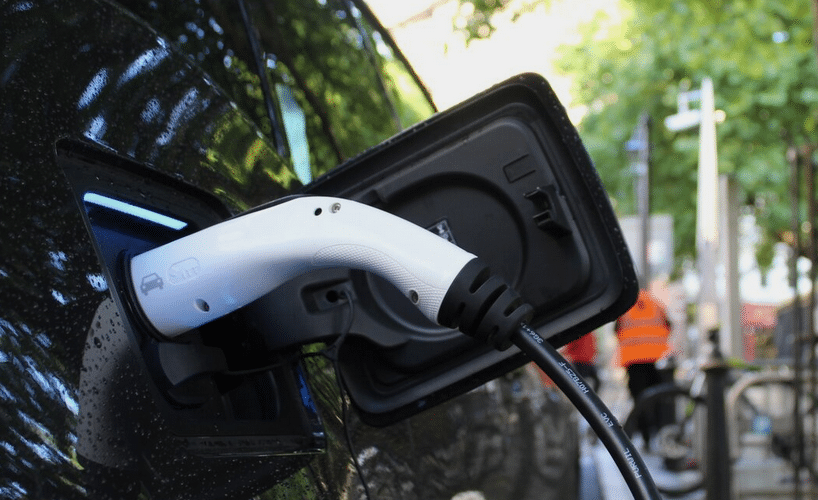 An example of how Smart Charging prevents power outages
Smart charging is one solution to prevent power outages and protect the grid from periods of peak demand, such as increased electrical usage for HVAC during a heatwave. In October 2022, EVinfo.net reported on an example of this, in this article: Bay Area EV Drivers Helped Prevent Blackouts During 2022 Heat Waves with MCE Load-Shifting Program.
In the example, EV drivers in the San Francisco Bay Area reduced charging usage by 5 MWh during California's September 2022 heat wave. The reduced charging usage was equivalent to the average daily energy usage for almost 300 households.
MCE, a not-for-profit, public agency and local renewable electricity provider, partnered with ev.energy, a global provider of electric vehicle (EV) charging software, in November 2021. As a result, MCE released MCE Sync, a mobile app that allows customers to charge their EVs off-peak, therefore reducing their charging costs. Reducing costs wasn't the only benefit. Another benefit was preventing blackouts.
MCE partnered with Recurve, an open-source platform that enables planning, procurement, and demand flexibility for virtual power plants, in April 2021. The partnership facilitated the launch of Peak FLEXmarket, which offers incentives for reducing energy consumption during times of peak demand.
During the September 2022 heat wave, the California grid operator (CAISO) issued flex alerts asking residents to reduce energy consumption. In response, the Peak FLEXmarket issued dispatches to MCE Sync which reduced customers' EV charging by as much as 96%, helping to prevent a blackout.
98% of the MCE Sync app users participated. As a result, MCE Sync reduced energy consumption from EV charging by over 5 MWh over a period of ten days. Drivers received compensation for participating. Therefore, everyone benefited. The community avoided a blackout. EV drivers received compensation for participating.
EVs will not contribute to peak demand problems
Some believe that EVs will add undue pressure on the electric grid as they become more popular and widespread. I believe that this is a concern, however it can be solved by updates and upgrades to the grid to allow for this increased usage. Also, most EVs are typically charged at driver's homes at night, during periods of low demand. So I believe the increase in popularity of EVs will do more good than harm to the grid, if smart charging and V2G are implemented and used to everyone's benefit.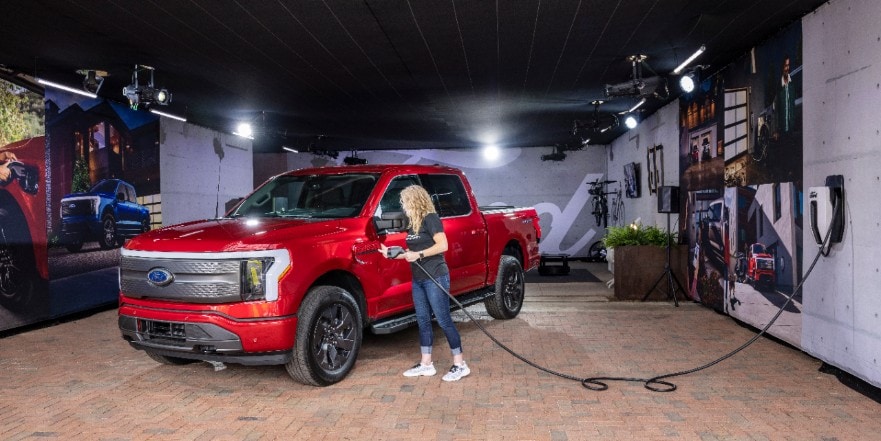 EVs supply backup power in an emergency

Vehicle-to-home transmission (V2H) is another important usage of V2X technology. Most electric vehicles can generally store more than an average home's daily energy demand. A vehicle such as Ford's new F-150 Lightning could supply emergency power to a home for several days, with vehicle-to-home transmission. Ford accomplishes this with their Intelligent Backup Power System, a partnership with SunRun, a solar energy company. According to Ford, the F-150 Lightning with extended-range battery can power a home for three days, or up to ten, if usage is properly rationed.
Important V2G developments in the news
In October 2022, EVinfo.net reported on an important development, the USA's first Vehicle-To-Grid export rate for commercial electric vehicles, offered by the California Bay Area's power utility Pacific Gas & Electric, (PG&E). This V2G export rate provides incentives to help commercial customers offset fleet costs. It provides an innovative solution for these vehicles to export power back to support the grid during periods of peak energy demand. The groundbreaking settlement was an agreement made with the Vehicle-Grid Integration Council (VGIC), and Electrify America.
Another important development was Fermata Energy's bidirectional EV charging system, the first in the world to receive UL certification for a V2G electric vehicle charging system. The new North American safety standard, UL 9741, is the standard for bidirectional electric vehicle (EV) charging system equipment.
Nuuve and Blue Bird create partnership for V2G using electric school buses
Nuvve, a global leader in vehicle-to-grid (V2G) technology offering high-powered charging and grid services that optimize unused and renewable energy, created a partnership with Blue Bird, a school bus company which produces gas powered and electric school buses. With the partnership, Blue Bird's electric buses in the Ramona, California Unified School District are powered by Nuvve's DC fast chargers.
"When a V2G interconnection occurs, the bus, charger and grid are essentially talking to each other," said Gregory Poilasne, founder and CEO of Nuvve. "This communication through our GIVe platform is essential: it monitors the amount of energy being sent to the grid, while ensuring there's enough energy necessary for drivers to complete their routes the next day."
The vehicles receive up to a $7,200 rebate per bus per year, with power utility San Diego Gas & Electric (SDG&E)'s Emergency Load Reduction Program (ELRP). The California Public Utilities Commission created the ELRP program in October 2021. The program allows consumers to reduce usage to help avoid grid outages during peak electricity usage periods.
V2X technologies, and which vehicles offer them
Vehicle-to-building (V2B) and Vehicle-to-load charging (V2L) are other V2X technologies. Vehicle-to-load charging allows the EV to provide AC power to charge home appliances and large electronic devices. V2L does not require a dedicated bidirectional charger.
Currently, the EVs that offer V2G capability are limited. As of 2022, the Nissan Leaf offers V2G and the Ford F-150 Lightning offers V2H. V2L is available in the Hyundai Ioniq 5, the Kia EV6 and the Mitsubishi Outlander PHEV.
The future of V2G and Smart Charging
The many benefits of V2G are obvious, and I predict it will become the norm in all EVs in the future. The ability of Ford's F-150 Lightning to provide power to a home in an emergency is a very attractive selling point. Potential EV adopters will be encouraged by smart charging rebate programs such as the one offered by MCE. EV drivers will feel good, that their actions are not only good for the environment by reducing greenhouse gas emissions, but also by contributing to electric grid stability during periods of peak power usage, such as a heatwave.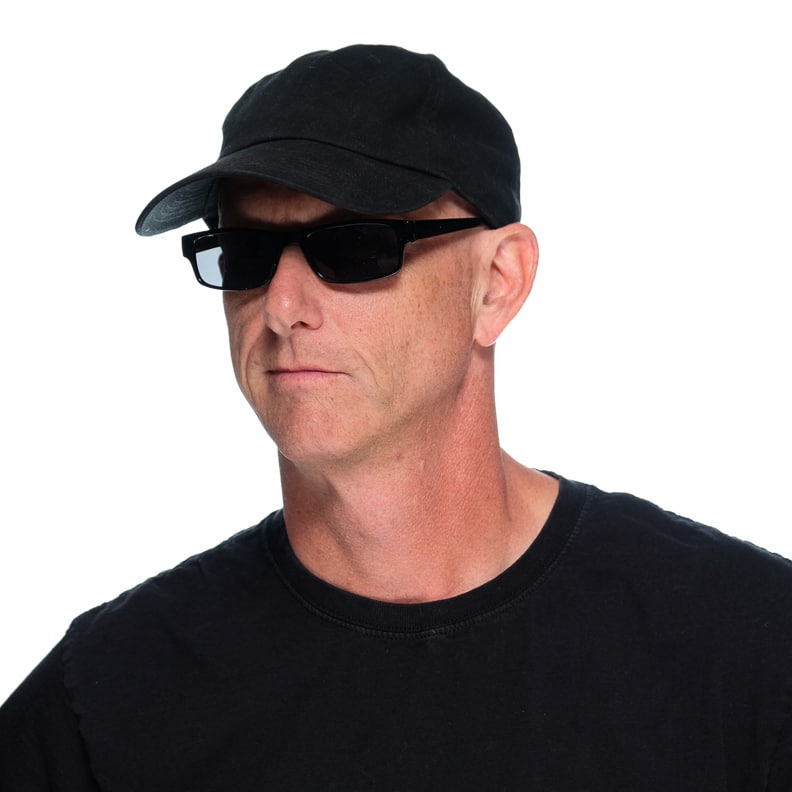 Electric Vehicle (EV), Marketing & Sustainability Consultant/Expert. Publisher EVinfo.net.