Book Review: "The Drive to Electric," by Dr. Veronika Wright (Obersteiner), a.k.a. Electrified Veronika
About Dr. Veronika Wright (Obersteiner), a.k.a. Electrified Veronika
I was excited to meet Dr. Veronika Wright (Obersteiner). It's obvious she cares deeply about preserving the environment and making the world a better place, as I do. I enjoyed reading her book, the aptly-named "The Drive to Electric," for this review. Her enthusiasm for electrification is apparent, and since she is an EV battery expert, I appreciated the technical information about EV batteries and battery recycling. EV Battery recycling is an important part of the EV revolution, as it hasn't received much attention yet. It's a growing sector, and has serious implications for preserving the environment, as well as the economic benefits to those companies and organizations involved with it.
Wright is a content creator, consultant, author and activist in the field of battery lifecycle management for clean transportation and energy. Visit her site, electrifiedveronika.com, for more details.
Wright's videos and podcasts, consulting, public speaking and writing about EVs and EV batteries
Her YouTube channel offers lots of videos about her work in electrification, as well as her conversion of a Jeep to EV and other videos about her personal journey to electrification.
Wright makes videos and podcasts about things she's passionate about, to explain them to the public, such as this one, "What are the Different Battery Types".
Wright received her PhD in Technical Physics at Graz University of Technology, in the area of solid state physics and simulation. Graz University is in Austria, where Wright is originally from. She now lives in Wisconsin with her husband.
She's a consultant for technology and innovation challenges and educational opportunities in the areas of electrification and batteries. She's passionate about bringing change and awareness to the field of battery lifecycle management for clean transportation and energy, and frequently speaks on these topics.
Wright's book, "The Drive to Electric," profiles 15 leaders in electrification
In 2021, Wright authored "The Drive to Electric". In this book, she captures the collected wisdom of 15 experts in the field of electrification. Reading the book was inspiring for me, to learn about these leaders in electrification and the passion that drives them to succeed and make the world a better place. I was honored to meet them, and intend to follow their impressive and important work.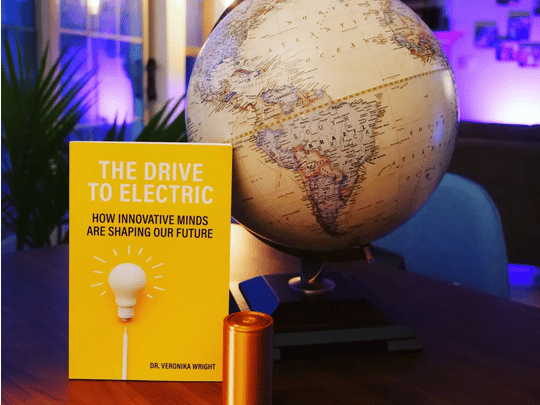 Profiles of 15 EV & EV battery experts from "The Drive to Electric" Book
Details about each of the 15 experts mentioned in Wright's book are listed below. Visit their Linkedin profiles (linked from their names) and websites for more information.
Darshan Virupaksha, Co-Founder of Nunam, E-Waste and Battery Reuse
Darshan Virupaksha is bothered by the "throw-away" society, as I am. This concern led him to become co-Founder of Nunam, an e-waste and battery reuse startup in India. Nunam means "created for the future."
Nunam is set on a journey to build energy storage devices that run on used lithium-ion batteries.
Nunam's work in re-using batteries is primarily for those communities who need affordable energy the most, and live with less or no access to electricity. Their objective is to develop best in class and hyper-efficient technologies, products and processes to reuse batteries from any source and at scale. Find more information at nunam.com.
Prof. Donald Sadoway, Founder at Ambri and Boston Metal, Founder of Sadoway Labs, Avanti Battery, Pure Lithium, and Lunar Resources.
Prof. Donald Sadoway holds a 44 year tenure at Massachusetts Institute of Technology (MIT), and is now focused on developing new battery technology for the automotive and energy storage markets.
At MIT, Sadoway teaches Introduction to Solid State Chemistry, Materials Laboratory, Chemical Metallurgy, Kinetic Processes in Materials, and Electrochemical Processing of Materials.
Sadoway is the Founder and Scientific Advisor at Boston Metal. The company is delivering a future where primary steel production is free of carbon emissions. Their innovative Molten Oxide Electrolysis (MOE) technology provides the metals industry with a more efficient, lower cost, and greener solution for the production of a wide range of metals and alloys.
Sadoway founded Ambri as Chief Scientist. His current role at Ambri is Chief Scientific Advisor. Ambri's new Liquid Metal Battery™ technology solves the world's biggest energy problems, by fundamentally changing the way power grids operate. This is accomplished by increasing the contribution from renewable resources and reducing the need to build traditional power plants. With a lifespan of 20+ years, Ambri systems are not only extremely reliable, but also safe, as Ambri systems do not produce or emit any gases.
Angelika Berger-Sodian, CEO of European Division, and Member of the Board at B-ON, an e-mobility powerhouse
Dr. Angelika Berger-Sodian is a senior executive and thought leader at the forefront of the Chinese-European mobility revolution. She is regarded as a mastermind of leadership and organizational start-up, scale-up and transformation in the face of current mobility industry changes. She is known for her in-depth expertise with Chinese automotive start-ups. Berger-Sodian is currently serving as CEO Europe and Member of the Board at B-ON, an e-mobility powerhouse with focus on clean last-mile delivery solutions, based in London, UK.
B—ON is a full-service solution provider democratizing fleet electrification, providing access to an entire ecosystem of services through one simple process. B—ON is focused on transforming last mile transportation of people and goods to zero emissions. B—ON brings together financing & insurance, service & maintenance, charging & energy management, telematics, driver solutions, and proven electric vehicles through one single point of contact. B—ON makes the electrification process accessible to all fleets, big or small.
Paul Beach, President Octillion Power Systems and SinoEV Technologies.
Paul Beach is currently the President Octillion Power Systems and SinoEV Technologies. Prior to Octillion, Beach served as President of Quallion LLC, where he worked for 12 years in advanced power systems. Key market segments served were medical, military, aerospace and greentech. At Quallion, he controlled all business development functions, including marketing and sales, program management and customer support. Prior to this, Beach was a litigator specializing in representing multinational corporations in complex intellectual property disputes.
Beach is proficient in Japanese and holds a B.A. from Colby College, a J.D. from University of Maine Law School, and a L.L.M. from the University of California at Berkeley. Beach's specialties include knowledge of the lithion battery market for medical, military, aerospace and vehicle batteries, including HEV, EV, and PHEV batteries.
Octillion is a Tier 1 supplier of advanced energy storage systems focused on the electrification of passenger cars, trucks, and buses. Octillion has delivered more than 300,000 electric vehicle batteries to the global market with more than 2 billion kilometers driven. As a turnkey battery supplier, the company provides a bridge from design to manufacturing. Products undergo a robust design process, including extensive thermal modeling, fully integrated BMS, and standardized production processes that offer a customized solution.
Karin Ebbinghaus, CEO, Elonroad, a hightech electric road concept
Karin Ebbinghaus is an internationally experienced, result oriented leader. Ebbinghaus has extensive experience in mergers and acquisitions, joint ventures, securities and investments, mainly from the private equity sector, but also focusing on startups. She holds an Executive Master of Business Administration (M.B.A.) from Stockholm School of Economics, and is currently CEO at Elonroad.
Elonroad is a high-tech electric road concept. It auto-charges all types of electric vehicles when parked as well as charging while in motion. Electric roads are an innovative concept that extend driving range and reduce the need of large and heavy EV batteries.
Elonroad developed a new type of electric road, using a conductive rail placed on the road. A device on the vehicle connects automatically and charges the battery of the EV while driving. The company demonstrated 1km of electric road for a city bus in 2020, in the city of Lund in Sweden.
Mikhail Slepchenkov, Engineering Director at TAE, "Visionary Applied Science."
Mikhail Slepchenkov is Engineering Director at TAE in California. Slepchenkov holds a PhD in Power Electronics from Nizhniy Novgorod State Technical University. The title of his doctoral thesis was "The reactive and distortion power compensation in the power systems with nonlinear loads." He made the move to California to pursue his dream of working in engineering. Now, as Engineering Director at TAE, he is making a great impact on the future of fusion energy. According to TAE, their mission is "Visionary Applied Science."
TAE Technologies is leveraging proprietary science and engineering to address the world's biggest challenges. The company is on a path to safe, clean, commercial fusion energy, and delivering sustainable solutions in power management, electric mobility, life sciences, and more.
Astrid Arnberger, Head of R&D Saubermacher, a EV battery recycling company in Austria
Astrid Arnberger is the Head of R&D at Saubermacher. Arnberger is one of the first researchers in Europe to recycle electric vehicle batteries. During her research, she developed a method that was very effective in the lab. The challenge came when up-scaling the method in a production environment, with 10,000 tons of battery material recycled per year. "Saubermacher" is a German word that translates in English to "Clean Maker," or "Clean Group." The company's headquarters is located in Wright's hometown of Graz, Austria.
Saubermacher is committed to user-oriented research. The company's innovations set out to create real added value for their customers and the environment. Saubermacher works closely with universities, research institutions, customers and partners in the search for pioneering technologies, as well as procedures and processes. Digitalization and automation are helping the company to develop new standards. The company's mission is to inspire customers with ecologically and economically sound solutions that help society achieve zero waste.
Maximilian Ceblin, Co-Founder, Zeta Battery Solutions, monitoring EV batteries at atomic level
Maximilian Ceblin is Co-Founder of Zeta Battery Solutions. Ceblin's goal is to monitor EV batteries at the atomic level to prolong the battery life, as well as safety concerns. Ceblin is from Ulm, Germany. He holds a Phd in electrochemistry with a focus on battery technology. In 2021, Ceblin was a postodoctoral researcher at Ulm University, and in the pre-seed stage of founding his startup.
Ceblin said," We want to extend the lifetime of batteries. We want to analyze the state of health of batteries and assign a scientific value to it. This helps optimize the usage of batteries, and analyze whether it is better to reuse or recycle. The state of health of a battery is not clearly defined. I invested hours and days trying to find a standardized definition, but there is none. In physics, everything is defined, but the state of health of a battery is not defined."
John Walsh, Founder and CEO of Endera, specializing in electric commercial vehicles, charging stations, and software solutions
John Walsh is Founder and CEO of Endera. Walsh has served C-level positions at multiple venture-backed technology companies. He currently operates an investment company in Los Angeles and holds the position of Managing Partner. The fund focuses on Transportation, Energy, Technology, and Real Estate.
John Walsh participated in the prestigious Peter Thiel Fellowship program, has appeared on ABC's "Shark Tank," is an international public speaker, and has received multiple awards. He has been publicly recognized by world leaders, including an honorary round-table event with President Joe Biden.
John has attended prestigious universities such as MIT and Caltech and holds degrees in Economics, Finance, and Management. John is also a CFA member and is a member of theForbes 30 under 30 spotlight.
Endera's mission is to reduce the environmental impact on our planet by making affordable commercial electric vehicles and clean energy products. California-based Endera is committed to having the best-in-class in safety, performance, and reliability in all Endera vehicles. As a technology company, Endera continues to innovate, scale and reduce the costs of commercial EVs. The company believes in transforming our planet by innovating economically viable approaches that can rapidly scale the adoption of sustainable energy.
Stephanie Medeiros, Global E-Mobility Executive at ABB, focusing on Formula E and EV charging infrastructure
Stephanie Medeiros is an E-Mobility executive with almost 15 years of business development, engineering and leadership experience in North America and around the world. She is passionate about promoting electrification of transportation and sustainable mobility. Medeiros sat on the Board of Directors of IGEE (Institut en Génie de l'énergie électrique) and the Canadian Urban Transit Research & Innovation Consortium (CUTRIC).
ABB is a global technology company that energizes the transformation of society and industry to achieve a more productive, sustainable future. By connecting software to its electrification, robotics, automation and motion portfolio, ABB pushes the boundaries of technology to drive performance to new levels. With a history stretching back more than 130 years, ABB's success is driven by over 105,000 employees in over 100 countries.
Tom Tsogt, Co-Founder AVEVAI, a commercial EV company
Tom Tsogt is Co-Founder of AVEVAI. He is based in Singapore, and provides Educational Consulting, Environmental Consulting, Training, Digital Marketing, Event Marketing, Market Research, and Product Marketing to a variety of international clients.
AVEVAI produces these electric commercial vehicles:
IONA Rap – electric 3-wheeler
IONA Cenntro – electric light truck
IONA Van – electric van (light, medium and heavy)
IONA Truck – electric truck (light, medium, heavy)
AVEVAI is a B2B company with team members from the automotive, aviation, distribution & logistics industries. The company's core business is to manufacture an AVEVAI brand commercial EV with innovative technology that addresses the market requirements & challenges of urban logistics of the future.
AVEVAI is also establishing a consumer trading & retail business in profitable markets using its industry-experienced team to expand & build its regional network. The key to the company's successful and scalable business is to have an innovative business model, adaptability in an ever-changing competitive industry, a team & partners who are industry leaders.
Rudolf van Stokar, CEO Reco-Ewaste, battery reverse manufacturing for recycling, a German startup
Rudolf van Stokar believes that to be a truly green techonology, batteries need to be 100% recycled.
Reco-Ewaste is a company dedicated to reverse-engineering used batteries to collect the raw materials. The company was founded in 2018, to extract high-purity and conflict-free raw materials such as silver, platinum, or gold.
Reco Ventures is investing in innovative enterprises in renevable energy and recycling. Some of their current ventures include: a lossless process to recycle electronic waste and industrial batteries, in which he input weight equals the output weight. This is a binding law issued by the EU for all recycling companies by the end of 2021. These materials are used by Reco-Powder to generate highly purified metal powders that are used in additive manufacturing. The energy used is generated by H²-Labs, another venture, using 'green' hydrogen that was generated without electrolysis.
Patrick Peter, Co-Founder Circunomics, a Circular Economy German startup
Patrick Peter is Co-Founder of Circunomics. Peter was recognized as one of Handelsblatt 50 Green Pioneers. He earned a Ph.D. Full Scholarship at Erasmus University Rotterdam. He was featured as a UN COP26 Speaker. Peter is a multiple EU & BMWi Grant Winner.
Circunomics is building the World's largest virtual battery recycling and second life network. The company manages 1.5 GWh of spent batteries and 5,000 tons of recycling capacity. They are tackling one of the largest and most profitable problems of the Circular Economy: "How to enable efficient data, material trading and recycling processes in the Circular Battery Economy?"? Circunomics was awarded by KfW, Google, and SAP as most-innovative circular economy company.
By 2030, 11 million tons of lithium-ion batteries will have to be recycled. The lack of standards in processes, certification, track & trace technology results in high process and transaction costs, the loss of valuable raw materials, and prevents the development of recycling and second life scenarios worth over USD 8 billion annually.
Circunomics aims to (1) reduce friction, build trust between market participants and increase market transparency to achieve a positive cost-benefit ratio for the private sector; (2) achieve significant waste reduction of precious battery resources, creating a profitable battery aftermarket, and to reduce the dependency of foreign lithium and cobalt supply; and (3) enable significant product, service model and process innovations for the circular economy.
Cecile Pera. Director OROVEL, transitioning from gas engines to e-mobility
Cecile Pera has been building her personal brand for over two years and is an automotive influencer on LinkedIn. She lectures at Cranfield University, and acts as a mentor to students. With her unique personality, she brings like-minded people together in the e-mobility sector. She makes highly technical automotive subjects accessible to the public by using easy to understand basic concepts.
Pera currently serves as Head of Social Content with WeAutomotive Group. WeAutomotive Group produces and delivers world class, industry leading conferences and webinar series on the most crucial automotive topics. In partnership with the world's leading OEMs and key suppliers, the company undertakes detailed research on highly technical challenges, and directly address the obstacles to innovation.
Mathy Stanislaus, Executive Director, the Environmental Collaboratory
Mathy Stanislaus is a former Director of Public Policy, at the Global Battery Alliance. He is a lawyer currently based in Pennsylvania, and originally from Sri Lanka. Stanislaus has a long history of leading multi-stakeholder partnerships to align environmental, economic/business and social equity/environmental justice considerations. Stanislaus has held leadership roles in private, government and non-government sectors with a focus on inclusive, collaborative decision making. He has international experience consulting with senior leaders from governments, private sector and civil society.
Stanislaus has a unique background that blends environment law and engineering with community development. He is a former senior Obama Administration official with deep understanding of political dynamics and ability to advance solutions in political environments. Stanislaus is currently Executive Director & Vice Provost at Drexel University in Philadelphia, Pennsylvania, where he leads the Environmental Collabratory.
Order your copy of "The Drive to Electric" today!
Evinfo.net thanks Dr. Veronika Wright (Obersteiner) for a very detailed, informative and inspiring book about EVs and EV battery technology. Order your copy today, we highly recommend it!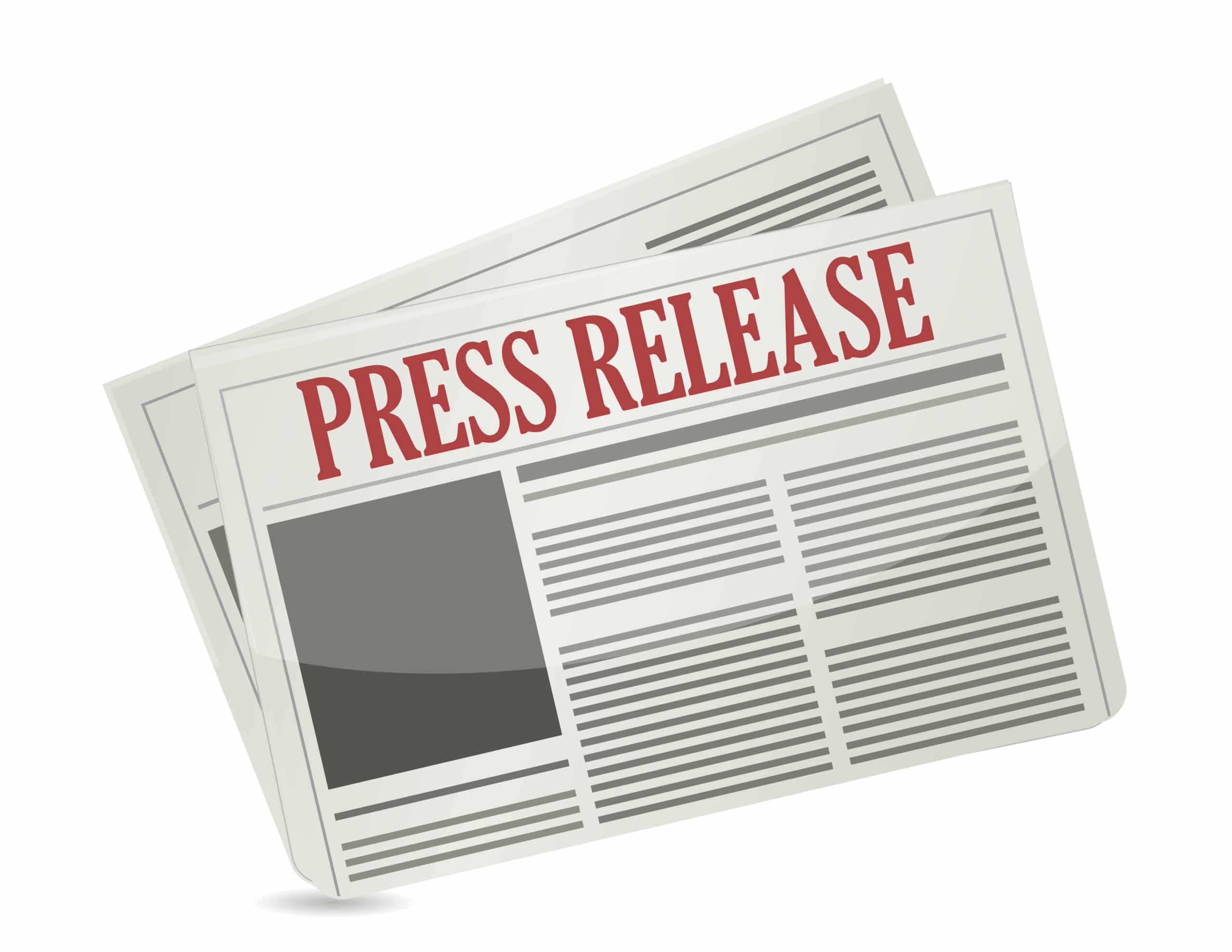 EVinfo.net thanks the authors of this press release for reprint permission.