EV software company Chargeway among few chosen for historic UK publication
PORTLAND, Ore.–(BUSINESS WIRE)–Chargeway, an industry leading electric vehicle (EV) software platform, to be a company featured in Big Ben: An Icon of Democracy and Leadership – an official publication for the History of Parliament Trust.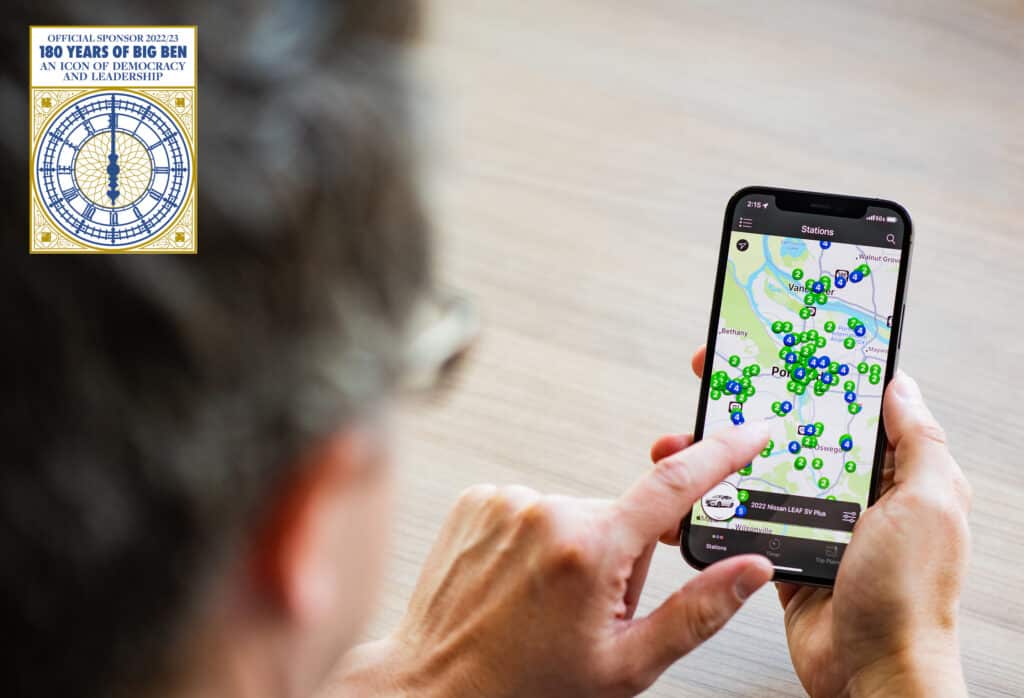 The History of Parliament Trust – one of the most ambitious and authoritative academic projects in British history – is delighted to be unveiling a new publication entitled Big Ben: An Icon of Democracy and Leadership at the Palace of Westminster on 1 February 2023.
Chargeway was chosen to be included in the publication, highlighting the company's leadership in clean energy innovation for simplifying EV charging technology. Their software and popular Chargeway app allows EV owners to enjoy the charging experience for any EV on the road.
"It is an honor to be taking part in this international celebration of such an iconic symbol of time," says Chargeway Founder and CEO, Matt Teske. "In developing Chargeway we focused on taking time to look at how owning a car impacts people's lives. We are at a unique moment in history that will define how future generations move and power their lives in cleaner ways. Our mission is to make the transition from gas to electric easy so people can have a positive impact on the future – as the clock ticks forward."
The beautifully designed, 240-page hardback book has been produced in partnership with leading publisher St James's House, and written by a team of academics and industry experts. Exploring the origins and history of Big Ben and the Palace of Westminster, the fully illustrated publication celebrates the 180th anniversary and recent renovation of the famous clock tower as a global symbol of democracy and leadership. Richard Freed, Founder of St James's House, said: "We're honoured to be launching this wonderful book in the Palace of Westminster, within the shadow of the newly renovated Big Ben – one of the world's most iconic structures."
As the world transitions to electrified transportation there is a need to help people easily understand how switching to electric fuel will work in their lives. Chargeway's unique interface of identifying EV charging options creates a simple and universal way of visualizing what to expect when fueling an EV.
Chargeway's software platform translates the complexities of EV charging technology into a simple system that identifies plug types as color and shapes, and power levels as simple numbers, allowing drivers to easily navigate the various options for EV charging. Currently available in North America, Chargeway allows drivers to locate charging stations based on their vehicle selected, estimate EV charging times and plan road trips with ease. The mobile app is available in both the Apple App Store and Google Play Store.
Contacts
Media
[email protected]