Motiv Power Systems Leads the Medium-duty Electric Truck Market
Motiv Power Systems has been getting lots of attention recently, for good reason. In my opinion, they are one of the top companies in their sector of the electric truck market. The company specializes in medium-duty 2-6 ton zero-emission buses and trucks for moving people and cargo. The company offers all-electric shuttle buses, step vans, box trucks and more. Motiv has deployed over 150 electric vehicles, driving over 2.5 million miles with leading fleets across North America. Motiv is helping forward-thinking companies to electrify their bus and truck fleets. Moving to electric trucks is not only great for the environment, but saves the companies money as well. Gas prices are volatile, but electricity is not. Currently, electricity is 3 to 5 times less expensive than diesel.
Motiv Power Systems shows two trucks at ACT Expo, May 1-4, 2023
Jim Castelaz, Founder & CTO at Motiv Power Systems, showed two great examples of innovative and award-winning Motiv trucks at ACT Expo, in this video courtesy of e-Mission Control. The class 4 refrigerated truck, featuring a fully all electric refrigeration system by Carrier integrated into the vehicle battery, offers a 90-95 mile fully refrigerated daily range and 18 feet of refrigerated space.
The all-electric strip chassis, featuring a 158KW hour battery, is assembled in the US in Michigan. On the class 6 chassis, a new six-phase motor was produced through a collaboration with Nidec. The chassis offers a lower cost, and will be used for the 30 new all-electric trucks ordered by Cintas.
Forward-thinking companies integrate Motiv's electric trucks
Many forward-thinking companies have integrated Motiv's trucks and buses into their fleets. Some include Alsco, Aramark, Aspen Institute, Bimbo Bakeries USA, Google, Purolator, Giant Foods, and Twin Rivers Unified School District.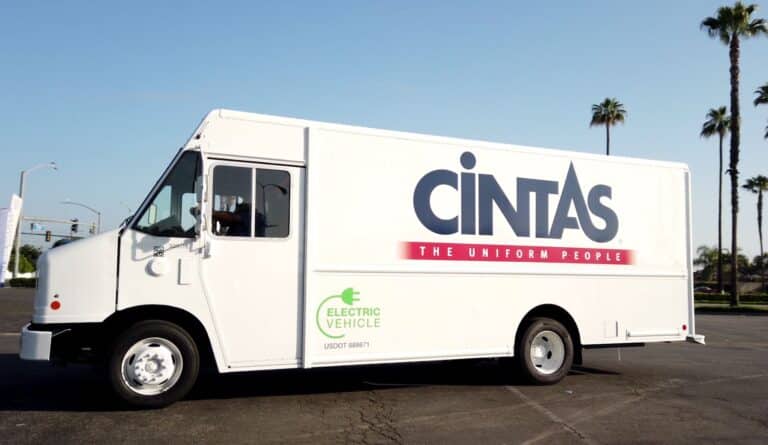 Cintas uses 37 Motiv electric trucks for daily routes in Michigan, New York, and California
Forward-thinking company Cintas ordered 37 electric trucks from Motiv Power Systems over the last two years. Cintas is a large corporation based in Mason, Ohio. The company is best known for its uniform service, but also provides first aid and safety products, cleaning supplies, and much more. For their daily routes in Michigan, New York, and California, Cintas ordered seven Motiv-powered vehicles in 2022. The company was so happy and satisfied with the performance and cost-savings of the vehicles, that they ordered 30 more all-electric delivery vans in May 2023, as reported by EVinfo.net.
"We're proud to support Cintas in every area of the relationship, whether it's procuring funding for vehicles, meeting with the field team for ongoing training and program improvements, driving operational cost savings and ultimately freeing their fleet from fossil fuels," said Tim Krauskopf, CEO of Motiv Power Systems. "This next step in our relationship shows the future of commercial fleets is a promising one — where we work together to leave a lasting impact on the industry and environment at large."
Cintas has a deep commitment to sustainability. "Our environmental sustainability and social sustainability principles inspire our decisions," is stated on the ESG page of the Cintas website. One can tell that the company is very committed to sustainability, and I find that very encouraging. Integrating the Motiv vehicles into their fleet proves that Cintas is serious about fighting climate change, and improving air quality. 37 metric tons of tailpipe greenhouse gas (GHG) emissions were eliminated by Cintas adopting the 37 Motiv electric vehicles. Motiv's EPIC5 platform was used to build electric delivery vehicles for Cintas.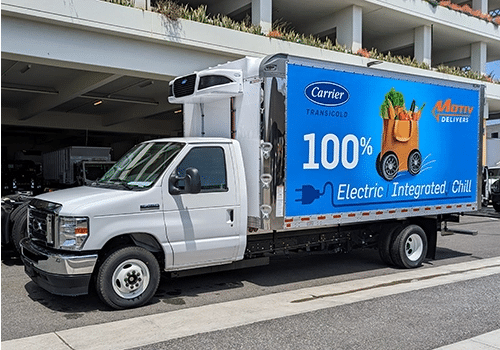 Motiv unveils fully integrated zero-emissions refrigerated truck, featuring Carrier's Transicold Pulsor eCool™ unit
In May 2023, Motiv unveiled its pilot of a fully integrated zero-emissions refrigerated truck. The truck features Carrier's Transicold Pulsor eCool™ unit, which is one of the newest refrigeration solutions for all-electric vehicles.
The refrigerated truck featuring Carrier's Transicold's Pulsor eCool™ unit was shown at the Advanced Clean Transportation (ACT) Expo, from May 1-4 in Anaheim, California. ACT Expo's focus is environmental fleet sustainability. ACT Expo is North America's largest conference and expo covering fleet electrification, and this year's event attracted more attendees and vendors than ever before. Gladstein, Neandross & Associates (GNA), is the leading North American consulting firm specializing in market development for low- and zero-emission transportation, and organizes the yearly event.
"The Carrier Transicold Pulsor eCool unit integrates perfectly with the size of delivery vehicles Motiv specializes in," said Jim Castelaz, Founder and Chief Technology Officer, Motiv Power Systems. "With zero direct emissions and the full vehicle battery integrated for both cooling and driving all day, this pilot program with Carrier Transicold enables businesses to reliably deliver refrigerated goods like food, flowers and pharmaceutical products on daily routes."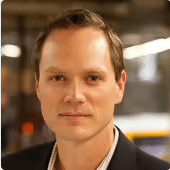 Carrier is one of America's oldest companies, and was founded in 1915. It began as an independent company distributing and manufacturing and HVAC systems. Since that time, it has expanded to include fire and security technologies, as well as manufacturing commercial refrigeration and food service equipment. Carrier is committed to driving sustainability through accelerating decarbonization, with a focus on climate change.
"Offering exceptional efficiency for its class, the Pulsor eCool unit is designed to use a light- or medium-duty electric vehicle's battery system without requiring its own power pack," said Scott Parker, Product Manager, Trailer Products, Carrier Transicold. "It's an ideal fit for companies that are considering battery-powered vehicles to deliver refrigerated products in urban areas."
Market-leading next generation of electric trucks by Motiv Power Systems
In April 2023, Motiv announced the next generation of their electric trucks designed for medium-duty fleets. Many improvements to its previous generation trucks were completed, including fewer parts, and a more efficient design for its power train. A new six-phase motor was produced through a collaboration with Nidec, designing and registering a patent for the innovation. The torque of the new motor is much greater than comparable gas-powered trucks. The battery system is also new, the first ONE Aries™ LFP battery system on the market. The battery offers an impressive 200-mile range on a single charge. The base version of the battery is rated at a 150-mile range.
An innovative new battery for electric trucks
The lithium iron phosphate battery (LFP) battery is a new, innovative type of lithium-ion battery using lithium iron phosphate. The battery does not contain cobalt or nickel, which lowers costs, and avoids many problems associated with sourcing nickel and cobalt. It has a cleaner, more sustainable supply chain and lasts much longer than other comparable batteries. The batteries are American-made, creating local jobs and opportunities.
Motiv offers comprehensive EV charging solutions
As well as innovative medium-class electric trucks, Motiv offers comprehensive EV charging solutions. These solutions include complete warranties, asset monetization, and charging infrastructure planning. The company has partnered with multiple leading charging companies to bring leading EV charging solutions to their customers. Turnkey solutions for depot locations are available now. The administration of rebate programs is one of the benefits offered. For example, one truck can earn up to $7,000 in one year with the LCFS rebate program.
AdaptEV Software Platform, Motiv's field proven EV software, a great tool for multiple vehicle applications
Motiv's field-proven AdaptEV Software Platform is the leading software platform for the electrification of medium-duty trucks and buses. It includes over-the-air updates, and is a production-grade platform. It has been proven with a wide variety of different weight classes, chassis types, and accessory loads. For the quickest and easiest path to commercial production, the AdaptEV Software Platform gets the job done.
Motiv Partners with industry-leading companies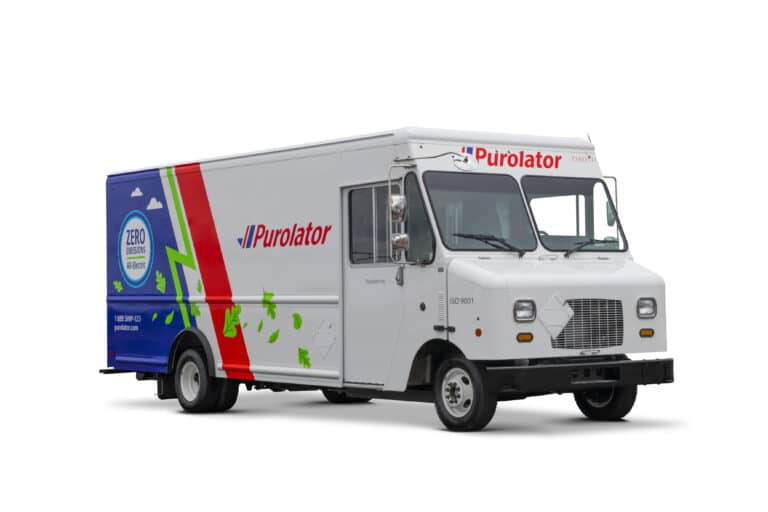 For more than a decade, Motiv has been developing innovative, award-winning electric buses and trucks. The company has deep experience collaborating with industry-leading chassis OEMs, bus and truck builders, motor and high-volume battery pack suppliers, and many more leading partners. A few of their many partners include Morgan Olson, Utilimaster, TurtleTop, Morgan, Rockport Commercial Ventures, GeoTab, Collins REV Group, HomeTown Trolley, BMW, Winnebago, Intercontinental Truck Body, Endera, and Trans Tech.
Motiv Power Systems, winner of many awards for sustainability
Motiv Power Systems has won many awards for its deep commitment to fighting climate change, and moving fleet electrification forward. One of the latest was in March 2023, when Motiv CEO Tim Krauskopf was named as a winner of Supply & Demand Chain Executives' 2023 Pros to Know Award. Krauskopf was recognized for promoting workforce development, sustainability, and safety across the supply chain. Supply & Demand Chain Executive is the only publication that covers the entire global supply chain.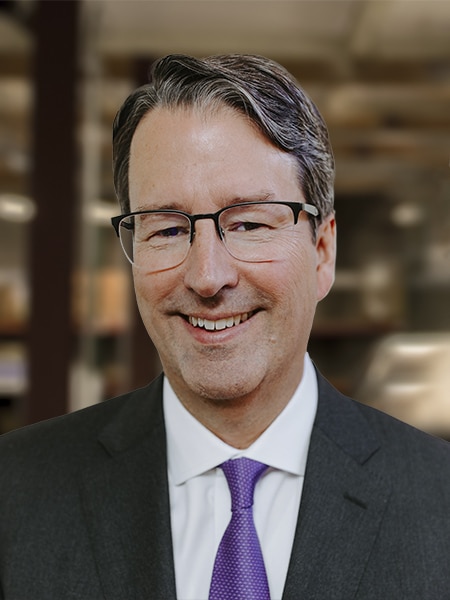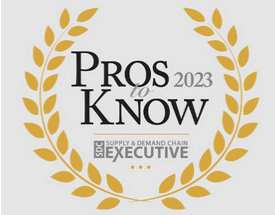 "This year's list is filled with supply chain professionals whose achievements and success stories have helped move the needle in the supply chain," says Marina Mayer, Editor-in-Chief of Supply & Demand Chain Executive. "We received close to 400 nominations this year, the highest number of nominations ever for this award. It's proof that today's supply chain professionals are doing great things for the supply chain. They embody what a true leader should be. And, without their initiatives, programs and collaborative efforts, today's supply chains would be in worse shape."
Motiv's leadership boldly moves the company and fleet electrification forward
Executive Leadership
Tim Krauskopf CEO
Jim Castelaz Founder & CTO
Prasad Ramakrishnan COO
Kristen Magnuson CFO
---
Management Team
Ernie Marquez Director of Supply Chain
Gary Schmidt SVP, Sales and Marketing
Mike Staran Director of Corporate Accounts
Selden Swain SVP, Manufacturing / Supply Chain & Engineering
Juliet Eichberg Director of Human Resources and Facilities
Anand Srinivasan Director of Vehicle Systems Engineering
Ryan Hurst Treasurer
Zuhaib Hussain Controller
Tony Luna Director of Support
---
Board
Matt O'Leary Executive Chairman
Andy Cunningham Board Member
Matthew Gallaher Board Member
Alan Henricks Board Member
Paul Savoie Board Member
Jun Hong Heng Board Member
Contact Motiv Power Systems Today
Those looking to electrify their fleets need look no further than Motiv Power Systems. The company's innovations set them apart from the competition. Now is the perfect time to begin enjoying the incredible cost savings of fleet electrification. Contact the friendly Motiv Team today!