Ushering a New Era of Mobile DC Fast Charging with the Second Generation Xos Hub
April 27, 2023 | Xos

The transition to electric is in full-swing for the trucking industry. Market trends support an inevitable electric future with an electric truck model available for almost every class and use case, while state policies like the Advanced Clean Trucks rule, which requires an increasing percentage of zero-emission vehicles to be sold by 2024, have been adopted by 15 states and counting. According to a report by industry researchers Rhein Associated and ACT Research, EV truck production is projected to increase by 300% in 2023.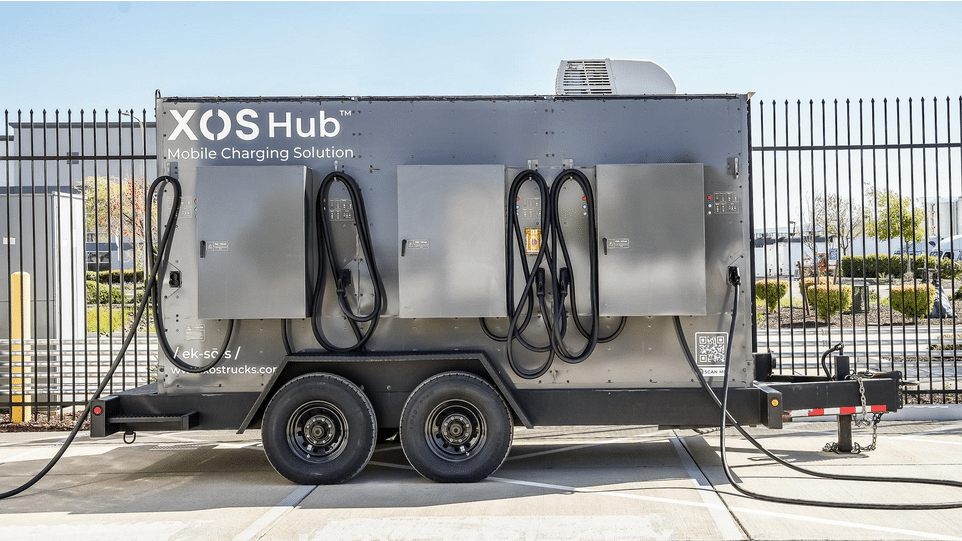 With all the energy and investment being poured into scaling the adoption of electric trucks, a major barrier remains: scaling charging infrastructure quickly and efficiently to meet demand.
Our solution? The Xos Hub™.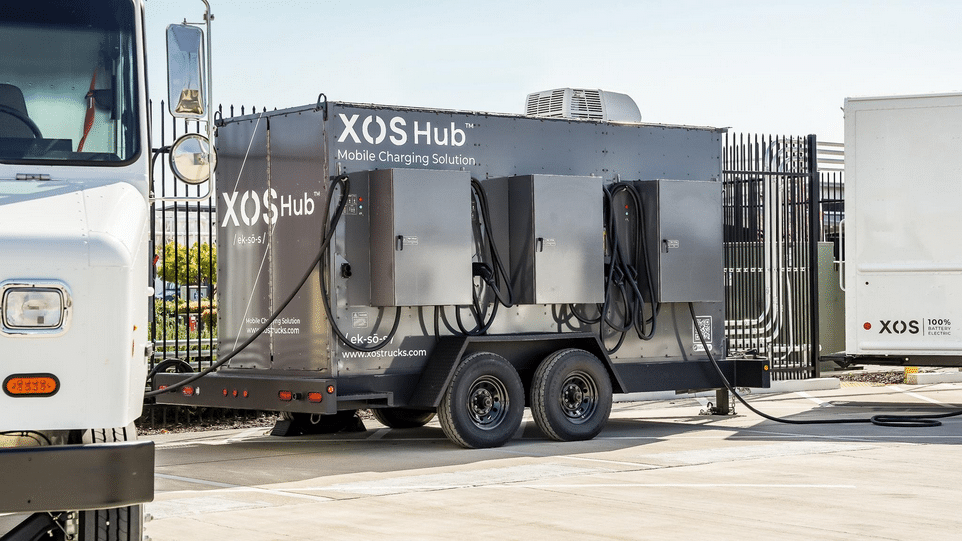 Today, we are excited to unveil the second generation of our mobile charging solution, the Xos Hub ("the Hub"). The Hub is a rapidly deployable, mobile charging solution that enables flexible and scalable access to DC fast charging without the need for permanent infrastructure. The Hub features integrated battery storage with an energy capacity of 390 kWh and an increase in charger output by 60% from the first generation Hub, resulting in faster charge times for the EVs plugged into it. Similar to the first generation model, five CCS 1 chargeheads enable compatibility with commercial and passenger electric vehicles and can charge up to five EVs at once. The introduction of a telematics device and Xos software help determine the best charging times for the Hub based on off-peak and peak hours, helping mitigate electricity costs for fleets.
Building upon customer feedback and the widespread need for easy-to-deploy charging infrastructure, the Xos Hub solves a multitude of current challenges that fleet owners and operators face. With the Xos Hub, DC fast charging is now easy, mobile, and available now. Currently, the first unit of the second generation Xos Hub is in operation with a major parcel delivery operator in Northern California, with additional Hubs being shipped to customers later this year.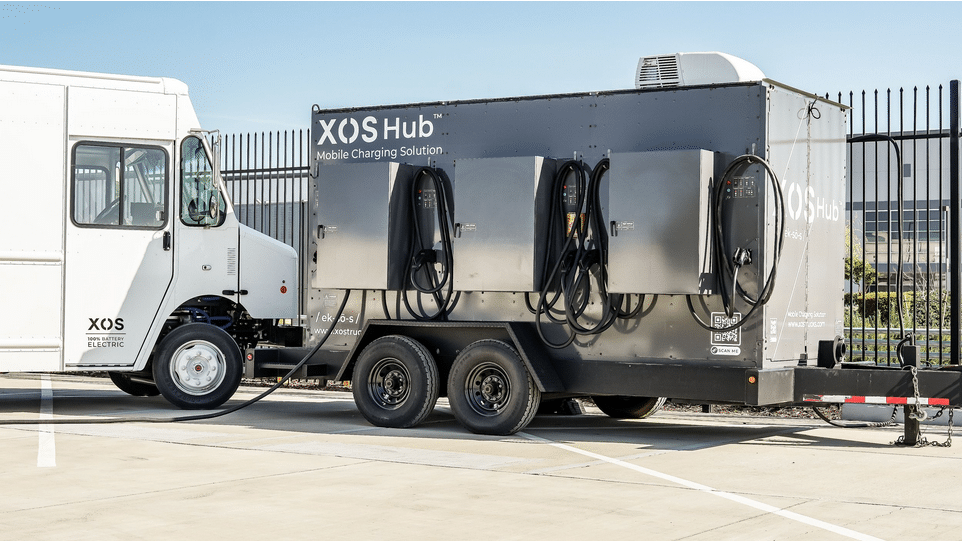 The Xos Hub is available for lease or purchase. For more information, please contact [email protected] or call (818) 316-1890.
Cautionary Statement Regarding Forward-Looking Statements
This post includes "forward-looking statements" within the meaning of the "safe harbor" provisions of the United States Private Securities Litigation Reform Act of 1995. These forward-looking statements include, but are not limited to, statements regarding expectations and timing related to EV truck production and Xos Hub deliveries. These forward-looking statements may be identified by the words "believe," "plan," "project," "potential," "seem," "seek," "expect," "anticipate," "estimate," "intend," "strategy," "future," "target," "opportunity," "plan," "may," "could," "should," "will," "would," "will be," "will continue," "will likely result," and similar expressions and any other statements that predict or indicate future events or trends or that are not statements of historical matters, although not all forward-looking statements contain such identifying words. Forward-looking statements are predictions, projections and other statements about future events that are based on current expectations and assumptions and, as a result, are subject to risks and uncertainties. Many factors could cause actual future events to differ materially from the forward-looking statements in this press release, including but not limited to: (i) Xos' ability to implement business plans, forecasts, and other expectations, and identify and realize additional opportunities, (ii) Xos' limited operating history, (iii) cost increases and delays in production due to supply chain shortages in the components needed for the production of Xos' vehicle chassis and battery system, (iv) Xos' ability to meet production milestones and fulfill backlog orders, (v) changes in the industries in which Xos operates, (vi) variations in operating performance across competitors, (vii) changes in laws and regulations affecting Xos' business, (viii) Xos' ability to implement its business plan or meet or exceed its financial projections, (ix) Xos' ability to retain key personnel and hire additional personnel, particularly in light of current and potential labor shortages, (x) the risk of downturns and a changing regulatory landscape in the highly competitive electric vehicle industry, (xi) Xos' ability to service its indebtedness, (xii) macroeconomic and political conditions, and (xiii) the outcome of any legal proceedings that may be instituted against Xos. All forward-looking statements included in this press release are expressly qualified in their entirety by, and you should carefully consider, the foregoing factors and the other risks and uncertainties described under the heading "Risk Factors" included in Xos' Annual Report on Form 10-K for the fiscal year ended December 31, 2022 filed with the Securities and Exchange Commission (the "SEC") on March 31, 2023 and Xos' other filings with the SEC copies of which may be obtained by visiting Xos' Investors Relations website at https://investors.xostrucks.com/ or the SEC's website at www.sec.gov. These filings identify and address other important risks and uncertainties that could cause actual events and results to differ materially from those contained in the forward-looking statements. Forward-looking statements speak only as of the date they are made. Readers are cautioned not to put undue reliance on forward-looking statements, and Xos assumes no obligation and does not intend to update or revise these forward-looking statements, whether as a result of new information, future events, or otherwise. Xos does not give any assurance that it will achieve its expectations.
Written By Sara Broyles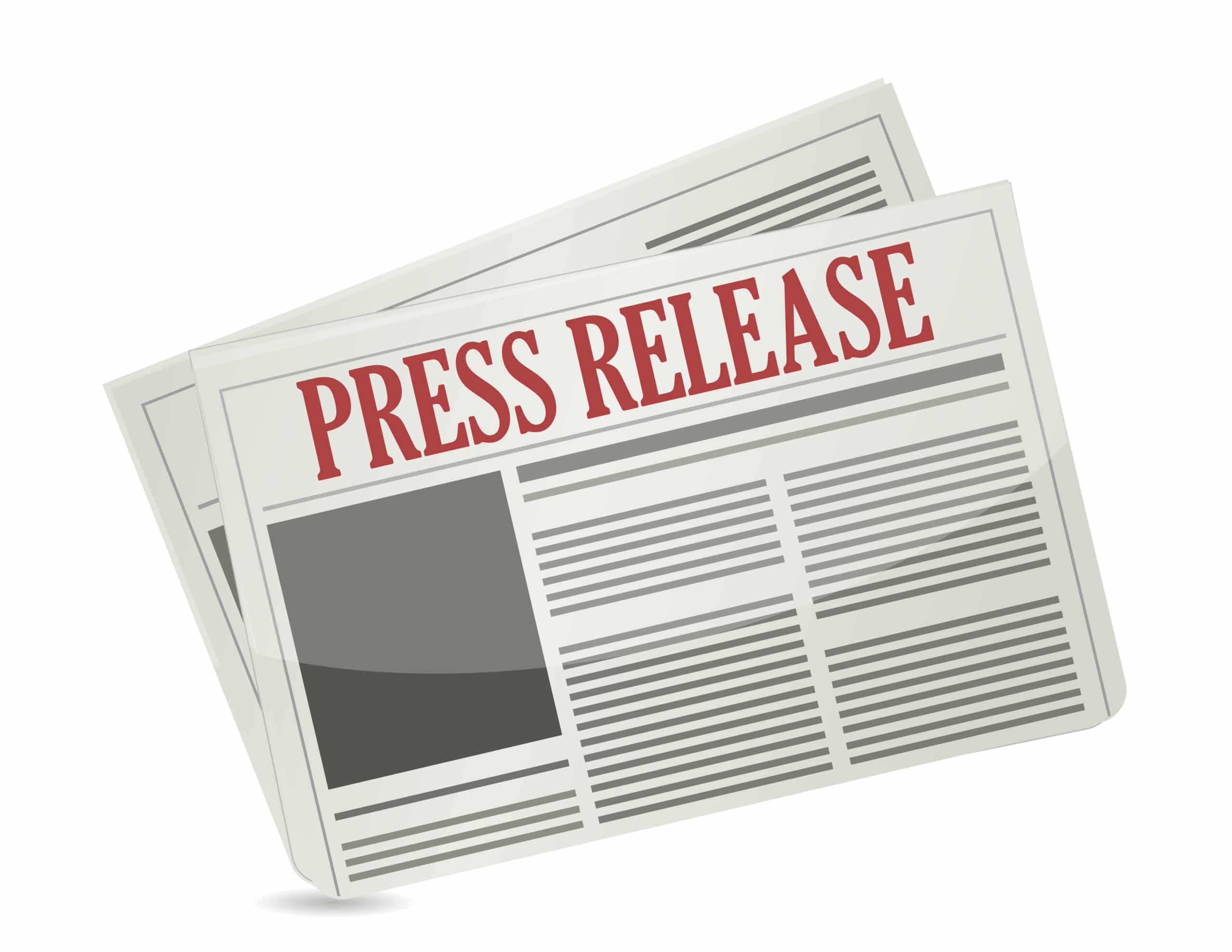 EVinfo.net thanks the authors of this press release for reprint permission.